Prostate Artery Embolization (PAE) Specialists in Houston, Texas
Benign prostate hyperplasia (also known as BPH or "enlarged prostate") is a common condition in men over 40 years old. When the prostate grows larger, it may cause symptoms such as frequent urination, difficulty urinating, weak urine stream or decreased bladder control.
A novel interventional radiology procedure called prostate artery embolization (PAE) is offered by the prostate artery embolization specialists at Synergy Vascular and Interventional. PAE is a minimally invasive, non-surgical, and FDA-approved alternative to TURP for treating enlarged prostates. PAE can be performed at any of Synergy Vascular and Interventional's 10 Houston-area partner locations to decrease the size of the overgrown prostate gland. Tiny microspheres are injected via a small catheter into the arteries that supply the prostate, reducing blood flow to the gland and causing it to shrink in size. PAE has been shown to be safe and clinically effective; with faster recovery, lower risk of infection and fewer side effects than other procedures.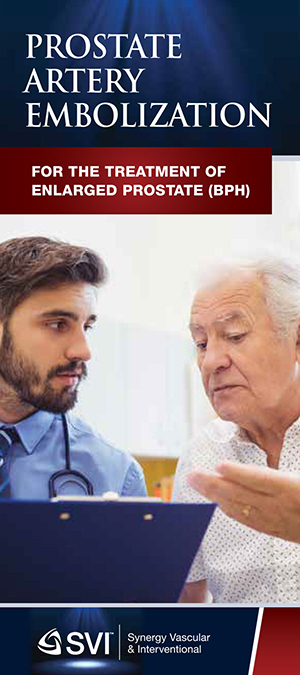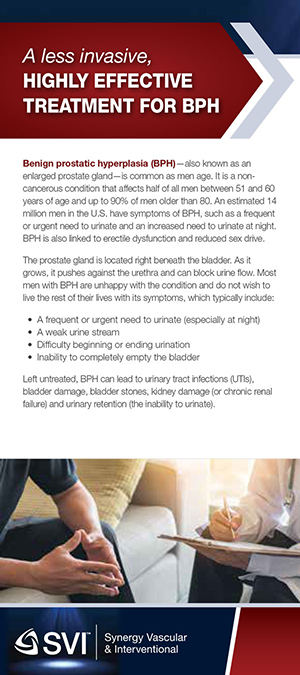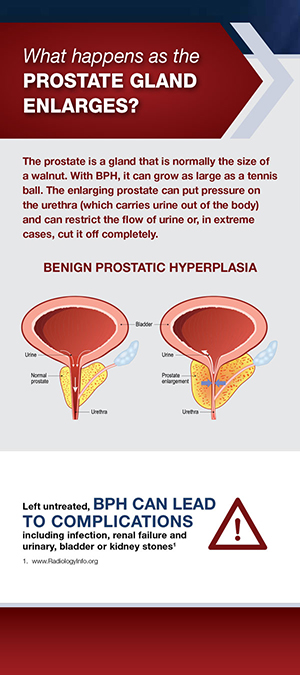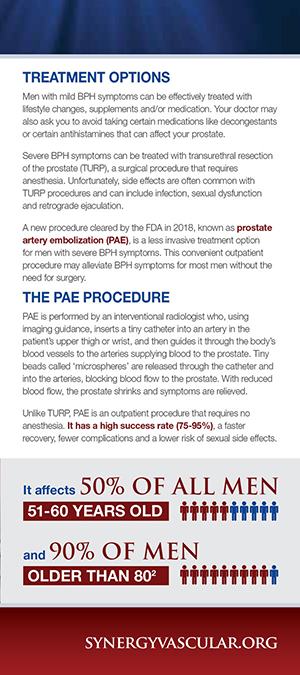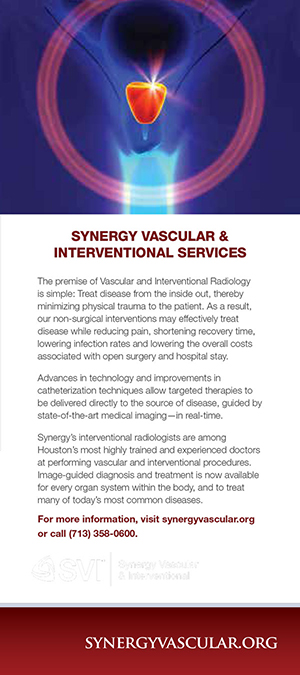 Synergy Vascular and Interventional specializes in minimally invasive procedures like prostate artery embolization. Synergy's interventional radiologists are among Houston's most highly trained and experienced doctors at performing prostate artery embolization. We partner with 10 Houston-area hospitals and outpatient centers with locations in Pearland, Humble, Webster, Katy, Cypress, and The Woodlands, Texas. Call (713) 621-7436 to schedule.